Get the life you deserve
Taking Chiropractic Care To The Next Level
Our team at Community Chiropractic is here to help you reach your goals.
Precise Care
With a Gentle Touch
Welcome to Community Chiropractic located in Lewisville, TX. We are glad you are here. If you are like many of our patients you are searching for greater health and a pain-free life. Perhaps the symptoms that you are experiencing keep you from enjoying life to the fullest, whether it is happening during work, working out or even getting a great night sleep.  Our Lewisville chiropractors are here to help you reach your next level of health.
I became a chiropractor in Lewisville because I realized that my passion for helping people extended far beyond just treating disease, but in providing others an opportunity for a better quality of life. Since the beginning, we set out to become the Best Chiropractor in Lewisville by providing a more efficient and a total patient focus care.
We are located in the northeast corner of Main Street and Cowan Avenue in Lewisville towards old town and a block from the hospital Medical City Lewisville.
Community Chiropractic
Chiropractor Lewisville TX
We care about you as an individual, no protocol or cookie cutter  treatments instead personalized treatments that address the root  cause of your issue
We have a high success and high patient satisfaction rate (check out our reviews in Google, Facebook, Yelp and website testimonials)
We have extended our training beyond traditional chiropractic care and specialize in treatment of complex cases of injuries.
We offer affordable care for all our patients. We are in-network providers for the majority of insurance companies and also offer great payment options.
Sports and being active are an important part of our lifestyle, this makes us extremely passionate about keeping our patients active so they can perform better at their sport or at times help them get back to an exercise.
Common Chiropractic
Misconceptions
The biggest misconception about chiropractic is that we only help resolve pain. It's true; we do great with getting people back to their lives pain-free. But we not only do that, we also help people perform better, whether that is at the gym, work or with daily life. Our goal is to give you all the tools so that your overall health improves. Everyday many of our patients reap the long term benefits of chiropractic care.
If you are ready to experience a new level of health:
Call our office at 972-221-8700 so we can discuss your concerns. Are you ready to book your first appointment? Take advantage of our new patient special here
Common Concerns, Conditions, and Issues
Help Your Family Experience Incredible Health.
Our Chiropractors Specialize In:
Improving your mobility with a natural approach so that you can stay active completely free of pain.
Treating and preventing sports injuries by addressing the actual cause of the problem and improving your performance in your sport or daily activities.
Creating individualized treatment plans that address your health concerns taking into account your past and current clinical history.
We understand, above all, that no two patients are the same. Therefore, every patient of ours is a special case for us.
GET THE HEALTHY LIFESTYLE YOU DESERVE
Neck pain
Disc herniation
Headaches and Migraines
Shoulder pain
Chest and rib pain
Scoliosis
Hip Pain
Knee pain
Many more conditions
We invite you to check out our blog to find out more about these conditions and our difference in our approach to treatment.
HOW TO FIND A CHIROPRACTOR IN Lewisville
This guide will help you find the best chiropractic clinic in Lewisville for you. When most people in Lewisville decide they need a chiropractor, they end up doing a search and just picking someone at the top.
Being at the top of Google for the chiropractic search does not necessarily mean they are the best chiropractor for you. Follow the steps below to make sure you are picking the right chiropractor for you.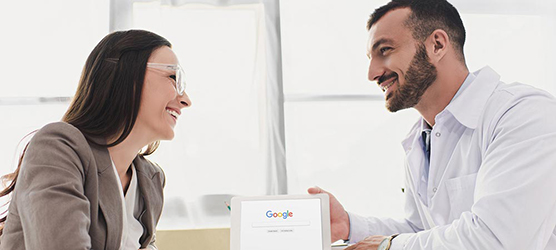 Time Needed: 5 minutes
Total Cost: USD 0.00
4 EASY STEPS TO FINDING A CHIROPRACTOR IN Lewisville
Step 1: Open up a Google search
You will want to type one of the following in the search bar:
Chiropractor Lewisville
Chiropractor 75057
Chiropractor near me
Best chiropractor in Lewisville

Step 2: Review Their Website
The best chiropractors in Lewisville put as much care into their website as they do into the rest of their office. By reviewing their website you will get a good feel for the doctor and if they are right for you.

Step 3: Check Out Their Reviews
Check out the Google Business Page of a chiropractic clinic you are thinking about visiting. It is easy for someone to say they are great, it's a different story to get other people to say great things about you.

Step 4: Give The Office A Call
Now that you have a basic understanding of what the office is about. Give them a call to make sure they fit the message that their website and GMB have been sending. You will know in a few minutes whether the office is the right one for you.

Office Hours
---
Monday
8:00am - 6:30pm

---
Tuesday
2:00pm - 6:30pm
---
Wednesday
8:00am - 6:30pm
---
Thursday
8:00am - 6:30pm
---
Friday
8:00am - 12:00pm
---
Saturday
Closed